Welcome!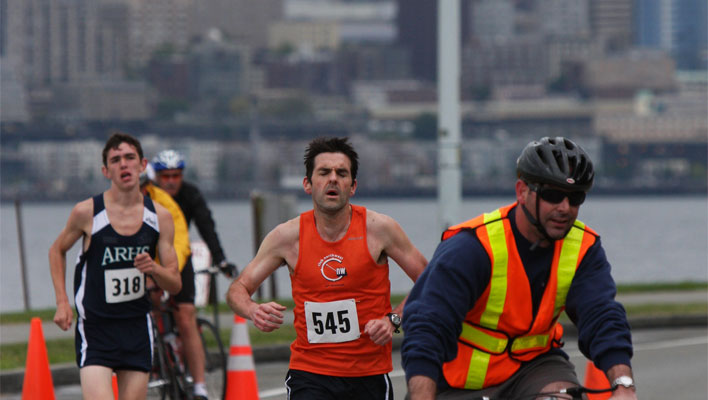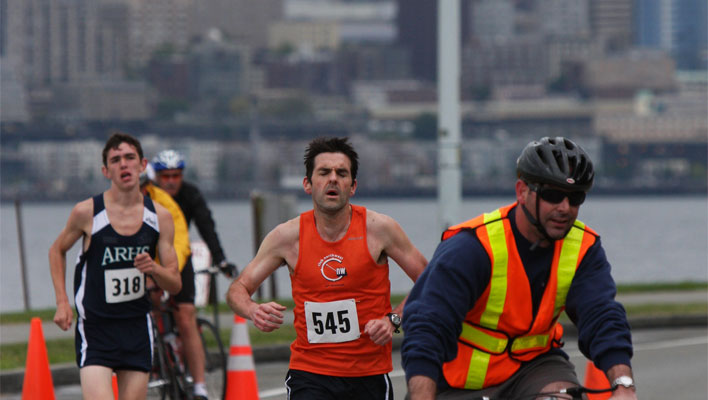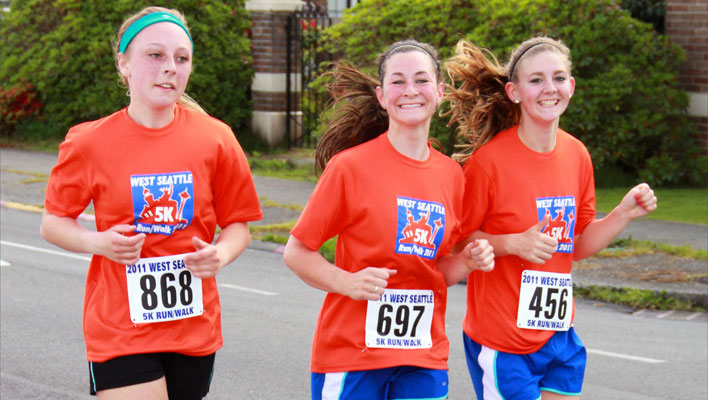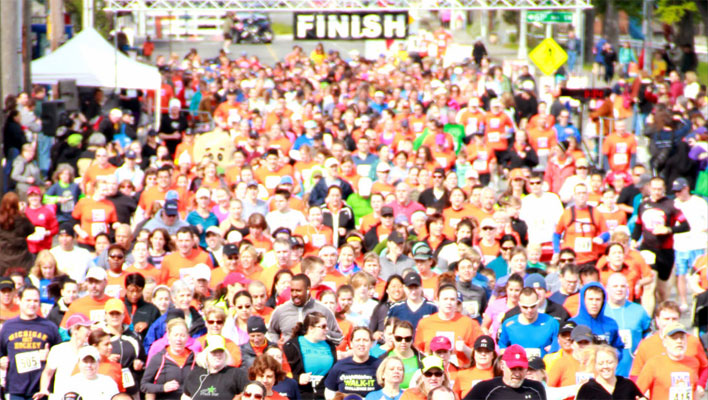 SUNDAY • MAY 21, 2017 • ALKI BEACH • WEST SEATTLE
2017 Registration is Open!

Join us for the ninth anniversary of the West Seattle 5K Run/Walk to benefit West Seattle High School.  Proceeds benefit math, science, music and drama programs and communications at WSHS.
Enjoy a waterfront run along Alki Beach with stunning views of Puget Sound and the Seattle skyline. Afterward, relax at one of Alki's famous eateries, or enjoy a day of beach combing while taking in all of the amenities Alki Beach has to offer.
Last Minute Registration & Packet Pick-up.
You can pick up your bib, shirt and timing chip as well as register for the 5K on Saturday May 20, 2017, West Seattle Runner, 2743 California Avenue SW, Seattle, WA 98116 (map). Pick up times are from 12:00 to 6:00.
Packet pick-up and registration is also available on the day of the event, starting at 8:00 AM.
Save time and form complete a registration form before you come.
Or you can mail in this registration form.
Race Results & Top Finisher Awards:
Race results will be posted after the 5K on May 23, 2017: West Seattle 5K RACE RESULTS
Prizes will be awarded to the top 3 overall female and male finishers. Good Luck Everyone!
For more information contact: Linda Rackner at westseattle5k@comcast.net
Latest News
Men: 1. Nathan McLaughlen – 15:51 2. Tyler Flannen – 16:15 3. Paul Huynh – 16:54 Women: 1. Megan Hener – 18:00 2. Laura Mickelson – 18:20 3. Abigail Sargent – 18:30
Pacific Northwest Oral & Maxillofacial Surgeons offers patients the full scope of oral and maxillofacial procedures including wisdom teeth removal, dental implants, teeth extractions, corrective jaw surgery, facial trauma injury treatment, and other oral surgery services. We employ cutting-edge surgical techniques and state-of-the-art facilities to ensure that patients receive optimal results and comfortable treatment. […]