Welcome!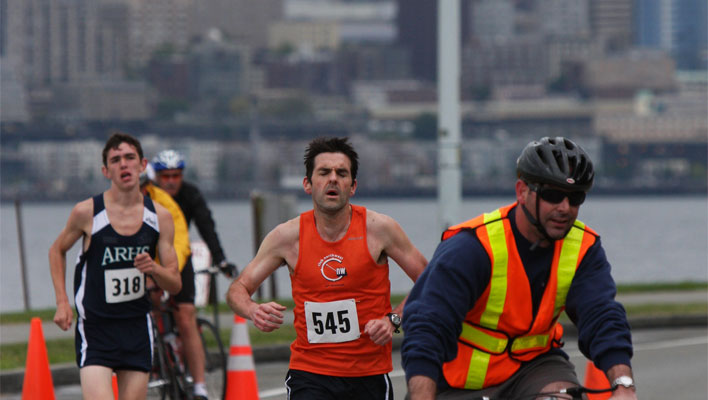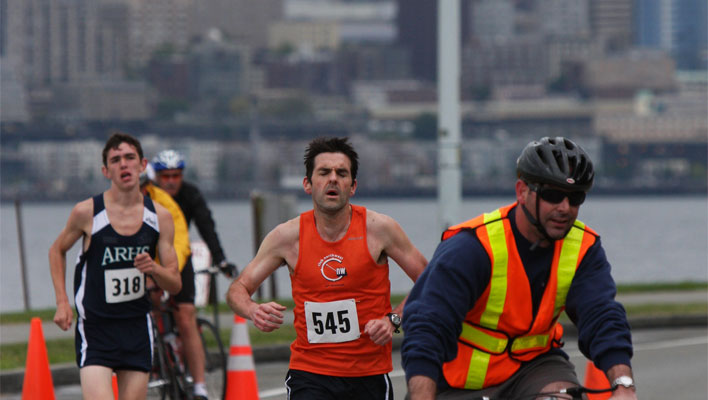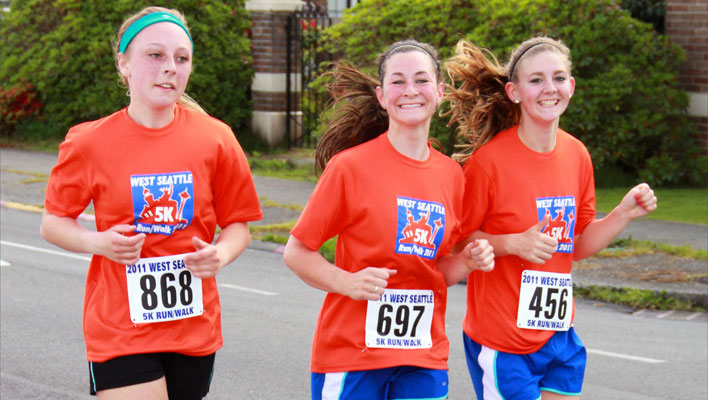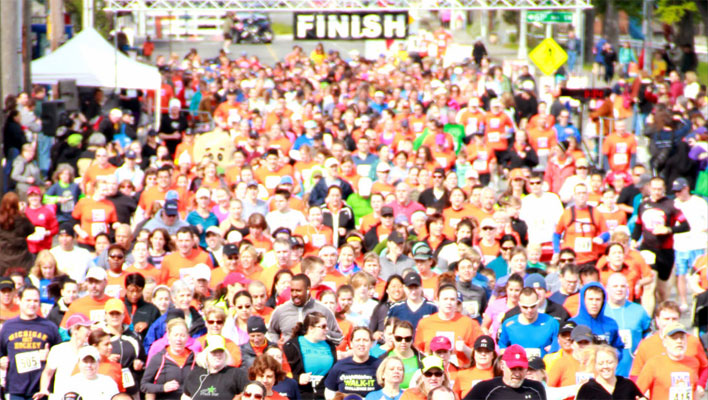 SUNDAY • MAY 18, 2014 • ALKI BEACH • WEST SEATTLE
Join us for the sixth anniversary of the West Seattle 5K Run/Walk to benefit West Seattle High School.  Funds from the 2014 West Seattle 5K will be used to improve math, science, music and drama programs and communications at WSHS.
Enjoy views of Puget Sound and the Seattle skyline on this scenic 5K route along West Seattle's Alki Beach. Afterwards, you can take advantage of "Celebrate Seattle Summer Streets" Car Free Sunday on Alki, relax at one of Alki's famous eateries, or enjoy a day of beach combing while taking in all of the amenities Alki Beach has to offer.
Last Minute Registration & Packet Pick-up.
You can pick up your bib, shirt and timing chip as well as register for the 5K on Saturday May 17, 2014, West Seattle Runner, 3727 California Avenue SW, Suite 2-A, Seattle, WA 98116 (map). Pick up times are from 12:00 to 6:00.
Packet pick-up and registration is also available on the day of the event, starting at 8:00 AM.
Save time and complete a registration form before you come.
Or you can mail in this registration form.
Race Results & Top Finisher Awards:
Race results will be posted after the 5K on May 19, 2014: West Seattle 5K RACE RESULTS
Prizes will be awarded to the top 3 overall female and male finishers. Good Luck Everyone!
For more information contact: Jeff Mensing at westseattle5k@comcast.net
Latest News
1.Josh Fountain 16:44 2.Keefe Hanson 16:53 3.Wyatt Golding 17:00 4.Carl Newton 17:08 5.Graeme Roche 17:14 Male Participants Female Participants 1. Kelley McKean 19:23 2. Adrienne Salzwedel 19:32 3. Roxanne Wegman 19:36 4. Kathleen King 19:42 5. Kylen Johnson 19:54
The following sponsors would like to remind you that race day is fast approaching. Keep up the training, we'll see you soon. Metropolitan Market. car2go, Biojunction Sports Therapy, Kinetic Physical Therapy, Roxsbury Spine & Wellness, and Swanson and Seepersad Chiropractic Ps. Thank you for your support.